A show about U.S. and world soccer from the American perspective.
Welcome to the SoccerTalk USA Podcast
NEW!
Download Marc's
MLS Visual Scheduler
for free!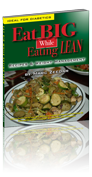 Check out Marc's new book!
Next Broadcast: Monday, August 22, 2011
Episode 304: (Monday, August 22, 2011)
LA signs Robbie Keane and he scores in first game; in CCL, all five MLS clubs get wins, while in MLS play Houston and Portland have big wins; in EPL, Fulham continue to struggle and Everton loses to QPR while Man U have a comfortable win and Chelsea come from behind to beat West Brom. In a WPS semi, Philly's Natasha Kai beats Magicjack to advance to next week's final.
[MP3] (00:38:36, 9 MB)
[AAC] (00:38:36, 9 MB)
Episode 303: (Monday, August 15, 2011)
Lots of news: NBC to air MLS games next year, Carlos Ruiz gone, Adu back in MLS, Robbie Keane to Galaxy? USA-Mexico pre-empted by ESPN's lameness, MLS teams advance in CCL, Portland wins big against LA, then draws and loses; DC's DeRosario has a hat trick against his former Canadian club but it's only for a point, but they come back with a big home win against Vancouver. In the EPL we have an opening weekend where not a single home team wins, some boring nil-nils, and the Manchesters get big wins.
[MP3] (00:31:08, 7 MB)
[AAC] (00:31:08, 7 MB)
Episode 302: (Monday, August 1, 2011)
Bob Bradley is fired, replaced by Klinsmann; MLS teams have mixed results in CCL; MLS can't score in the All-Star game; huge wins for Colorado, LA, Houston, Columbus, and DC, and a shocking lapse from Portland, while United get a little revenge over Barcelona.
[MP3] (00:34:08, 8 MB)
[AAC] (00:34:08, 8 MB)
Episode 301: (Tuesday, July 26, 2011)
A strange week with lots of silly friendlies, some unusual MLS results (hat tricks for Nyassi and Braun), and a fun WPS game with WWC star Alex Morgan rescuing a point for WNY with an unbelievable backwards goal three minutes from time.
[MP3] (00:28:00, 6 MB)
[AAC] (00:28:00, 7 MB)
Episode 300: (Monday, July 18, 2011)
It's a historic 300th podcast as the US women battle Japan in an amazing World Cup Final, Portland get their first road win, Seattle and the Rapids have a shootout in the Northwest, a 9-man Houston tries to fight off a KC comeback, and Philly shows why they are top of the East.
[MP3] (00:47:40, 11 MB)
[AAC] (00:47:40, 11 MB)
Episode 299: (Monday, July 11, 2011)
It's classic games this week as Portland and Seattle clash in a five-goal thriller filled with controversy and the US Women pull out a miracle comeback against Brazil. Germany gets ousted by Japan, while Sweden also advance over Australia. In MLS, DC gets a huge win on the road against rivals NY, while RSL, LA, Houston, and Colorado all get three points, and KC get a last minute goal to keep their home unbeaten streak alive.
[MP3] (00:41:12, 9 MB)
[AAC] (00:41:12, 10 MB)
---
Subscribe to SoccerTalk USA Podcast via:



A brief bit about Marc * Complete Episode Guide * L.A. Trip Photos * San Jose USA vs. China Trip Photos
---
Copyright 2005-2010 by Marc Zeedar. All Rights Reserved.